Thank you for entering our 2020 Farmer's Market Wasabi Peas Guessing Contest!
Please enter your guess by completing the form below: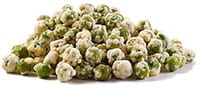 Contest will end and a winner will be selected by November 15th, 2020. The winner will be the based on the guess closest to the actual number of Wasabi Peas in the feeder.